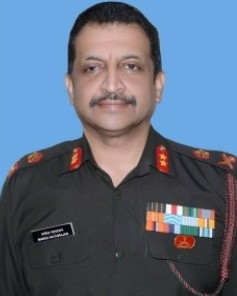 MAJ GENERAL MANOJ NATARAJAN, SC
Managing Director ECHS
EX-SERVICEMEN CONTRIBUTORY HEALTH SCHEME
1. Retired Armed Forces personnel till 2002 could avail medical facilities only for specific high cost surgery/treatment for a limited number of diseases covered under the Army Group Insurance(Medical Branch Scheme) (AGI(MBS)) and Armed Forces Group Insurance Scheme(Management Information System) (AFGIS (MIS)) schemes. These medicare schemes could provide some relief to the ESM, but it was not a comprehensive scheme as compared to and available for other Central Government Employees. Therefore, the requirement was felt of establishing a medicare system which could provide quality medicare to the retirees of the Armed Forces.


2. Based on this noble aim, and after detailed deliberations, a comprehensive scheme has taken shape as ECHS, authorised vide Government of India, Ministry of Defence letter No 22(i) 01/US/D(Res) dated 30 Dec 2002. The ECHS was launched with effect from 01 Apr 2003. With the advent of this scheme. Ex-servicemen pensioners and their dependants who were only entitled for treatment in service hospital are now authorised treatment, not only in service hospitals, but also in those civil/private hospitals which are specifically empanelled with the ECHS.


3. The Scheme is financed by Govt of India.
CONCEPT OF ECHS
4. Conceptually the ECHS is to be managed through the existing infrastructure of the Armed Forces in order to minimise the administrative expenditure. The existing infrastructure includes command and control structure, spare capacity of Service Medical facilities (Hospitals and MI Rooms), procurement organisations for medical and non medical equipment, defence land and buildings etc.
5. In order to ensure minimal disruption of the Scheme during war/training and availability of ECHS services in non military areas above mentioned resources are to be supplemented as follows :-
a. Establishing new Armed Forces Polyclinics in Non Military areas.
b. Augmenting existing medical facilities/clinics in some selected military stations to cater for heavy ESM load (Augmented Armed Forces Clinics).
c. Empanelling civil hospitals and diagnostic centres.
d. Finances.
ORGANISATION OF ECHS
6. The ECHS Central Organisation is located at Delhi and functions under the Chief of Staff Committee (COSC) through AG and DGDC&W in Army HQ. The Central organisation is headed by Managing Director, ECHS, a serving Major General. There are 28 Regional Centres ECHS and 426 ECHS Polyclinics. ECHS is also an attached office of Dept of Ex-Servivemen Welfare (DoESW), Ministry of Defence (MoD) as are Directorate General Resettlement(DGR) and Kendriya Sainik Board (KSB)
7. There are five types of ECHS Polyclinics i.e. Type 'A', 'B', 'C' D, & E . Authorisation of Contractual Staff in each type of ECHS Polyclinic is based on the load capacity of echs ECHS Polyclinic.
8. Command and Control. The existing Command and Control Structure of the Army, Navy and Air Force have been given the Administrative and Financial Powers to run this Scheme. Station Commanders will exercise direct Control over the ECHS polyclinics. Regional Centre ECHS and ECHS Cell, Station Headquarters will be able to clarify any doubts that you may have on ECHS. Regional Centres ECHS are under Command HQ/ Area HQ. Central Org ECHS functions as part of AG's Branch, Army HQ.
ADVANTAGES OF BECOMING ECHS MEMBER
1.No age or medical condition bar for becoming a member.

2.Life time contribution ranges from Rs 30,000/- to Rs 12,0000/- (depending upon Grade Pay)

3.Provision for re-imbursement at CGHS rates, in case of treatment under Emergency in a non-empanelled facility.

4.No monetary ceiling on treatment.

5.Indoor/outdoor treatment, tests and medicines.

6.Familiar environment and sense of belongingness.

7.Covers spouse and all eligible dependents.